MEAT PROCESSING & CUTTING
Tiefenthaler Quality Meats provides Iowa with meat processing services and has created cutting instructions for beef and pork. Choose the instructions from the list below.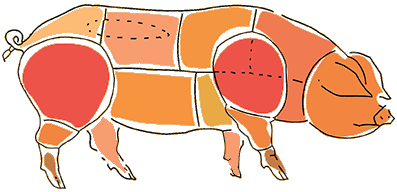 Submit BEEF Cutting Instructions for your beef being processed at our location.
Quarter of Beef (1/2 of 1/2 split Quarter)
Submit HOG Cutting Instructions for your pork being processed at our location.
Venison Processing Price List
We will accept boneless wild game meat from September 18th, 2023 until March 1st, 2024.